---
Kaneshige Makoto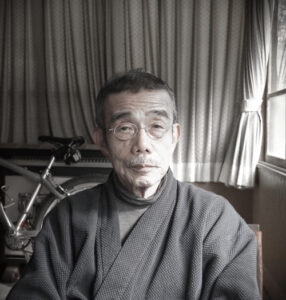 1945: KANESHIGE, Makoto was born in Bizen.
After graduating from the Faculty of Agriculture of Kyoto University, he began his career as a potter under the guidance of his father Sozan.
1979: His first solo exhibition at Okayama Takashimaya Department Store. Since then, he has flourished at the forefront of the pottery world.
Bizen Pottery is the oldest pottery in Japan. Makoto was born and raised in the Kaneshige family, one of the most prominent families in Japan, with Sozan, known as a virtuoso, as his father and Toyo as his uncle. However, we are struck by the fact that each work of his is full of originality and has a strong presence, despite the weighty responsibility of carrying on this tradition. In Europe and the United States, there is a clear distinction between art and craft, but in Japan situation is slightly different. Makoto's constant pursuit of ingenuity and universal beauty is a strong reminder that ceramics resides in a realm of art in Japan.
The works exhibited in this exhibition fully express the earthy taste and are presented as vessels suitable for sharing the humans' most precious time, "eating, drinking, and talking". In the current predicament of COVID-19, it would be fortuitous if we could remember these almost forgotten feelings.