---
Kaneshige Yuho
1950: KANESHIGE, Yuho was born in Inbe, Bizen City.
After studying sculpture at Musashino Art University, he began his career as a potter under the guidance of his father, Sozan Kaneshige.
1980: His first solo exhibition was held at Okayama Takashimaya Department Store. Since then, he has been active at the forefront of the ceramic art world.
Mr. Yuho was born as a son of Kaneshige Sozan, a virtuoso and a nephew of Toyo. Kaneshige is one of the most prominent families in Japan. Makoto is his older brother. He has also carried heavy responsibilities on his shoulders. His works appear to become simpler and simpler, seeking the beauty that resides within materials.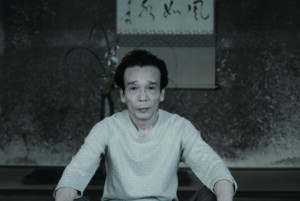 We sensed that among the works presented at the "KANESHIGE Yuho Exhibition; Inbe, Ohashira, Introduction" held at Okayama Tenmaya in January of this year, his strong intention to place his works distant from modern and contemporary art concepts and to return to the sensibilities of Jomon people (of about 3,000 to 16,000 years ago).
The works exhibited in this exhibition go in line with that spirit, and can be seen as an attempt to get to the very primitive nature of human beings.
Now, he appears to attempt to search for the origin of beauty by going back to the prehistoric age, that is, the age when gods and people were united as one, going even beyond the usual path of ceramics, which is to return to Momoyama.